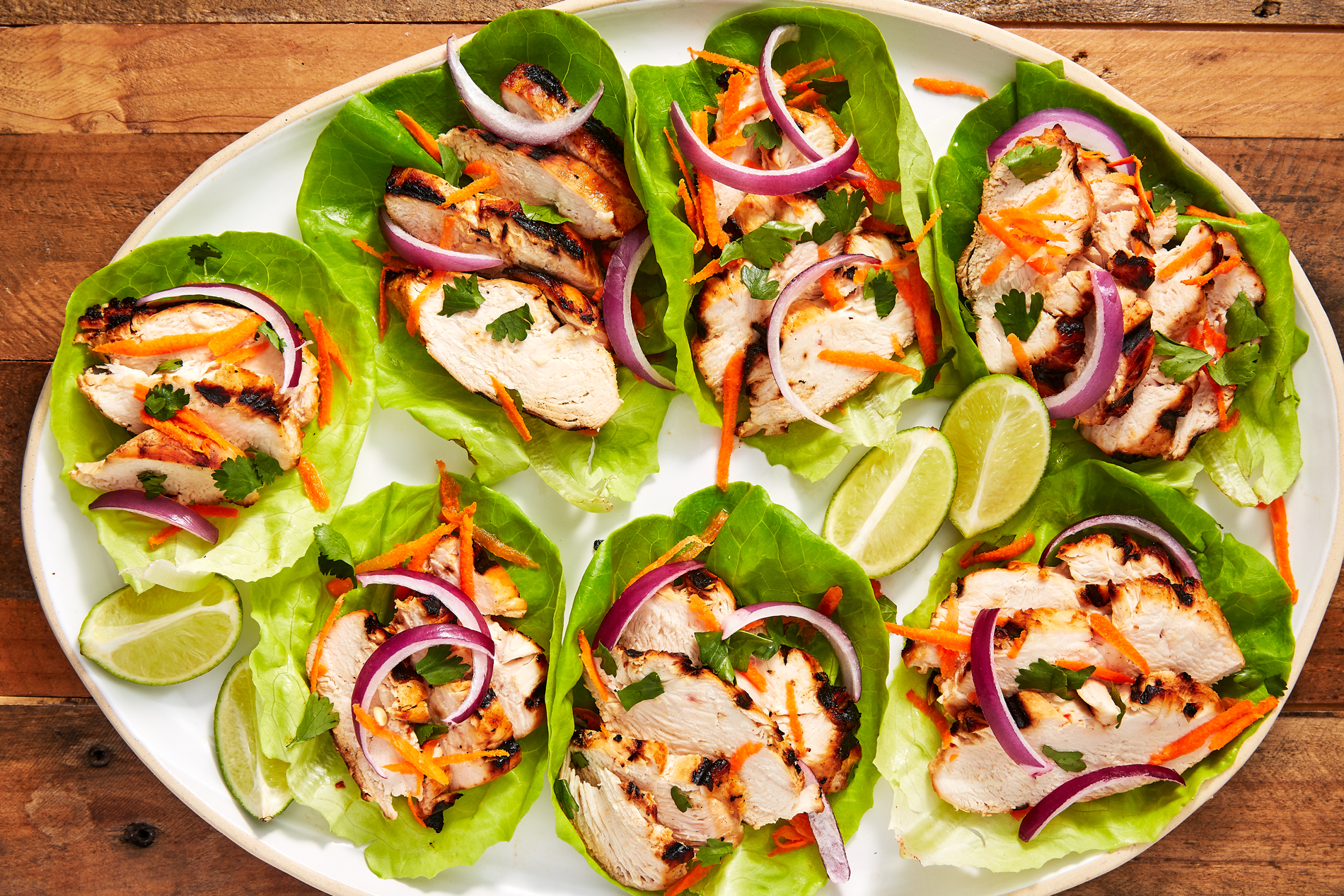 Preparation time: 35-40 mins
Total cooking time: 10-15 mins
Serves: 4
Ingredients:
500g (1lb) rooster mince
1 tablespoon soy sauce
1 tablespoon rice wine vinegar
1 tablespoon sesame oil
peanut oil, for deep-frying
60g (2 oz..) rice vermicelli noodles
1 crimson capsicum, finely chopped
120g (Four oz..) can water chestnuts, chopped
2 spring onions, sliced
1 teaspoon grated ginger
1 iceberg or romaine lettuce
SAUCE
2 tablespoons soy sauce
2 tablespoons hoisin sauce
1 tablespoon teriyaki sauce
1 tablespoon mild-hot chilli sauce
1 teaspoon sesame oil
2 teaspoons finely grated orange rind
1 teaspoon cornflour
Directions:
1. Mix in combination the rooster mince, the soy sauce, the vinegar and the sesame oil, quilt it and refrigerate it.
2. Half-fill a big pan with some oil and warmth it to medium sizzling. Add the rice noodles in roughly small batches (they generally tend to extend in dimension swiftly, inflicting the oil to upward thrust) and fry for few seconds, or till turns into puffed. Then take away it and drain it on paper towels.
3. To make the sauce, mix the elements and stir till the cornflour will dissolve and put aside.
4. Heat somewhat peanut oil in a wok. Add the entire rooster combination and fry it for approximately 3-Four mins, breaking apart any lumps with a wood spoon. Add the capsicum, the water chestnuts, the spring onion and the ginger to the wok and toss for approximately 1-2 mins. Add the entire sauce to the wok and stir it for 1 minute, or till turns into reasonably thickened. Remove from the warmth and blend it within the noodles, however reserve some for garnish. Form the lettuce leaves into 6 to eight cups and divide the entire rooster combination amongst them. Sprinkle the reserved noodles.
Nutrition Value:
Protein 30 g;
Fat 10 g;
Carbohydrate 12 g;
Dietary Fibre Three g;
Cholesterol 65 mg;
Energy 1095kJ (260cal)